There is an automatic update for Bell email and all customers will be updated by March, 2022 .
The new update:
Works better with mobile browsers.
A new look for an improved experience.
An easy-to-use floating tool bar for quick access to features.
A smart way to sort and categorize to keep your inbox organized.
An optimized mobile experience supported on even more browsers.
You'll be notified when you log in the first time after your account is updated. Note: our technical support agents don't know the schedule, nor can they complete the update manually.
We highly recommend using web-based Bell email to make the most of its many features. Learn more about Bell webmail.
Not sure if you've been updated?
Previous version of Bell email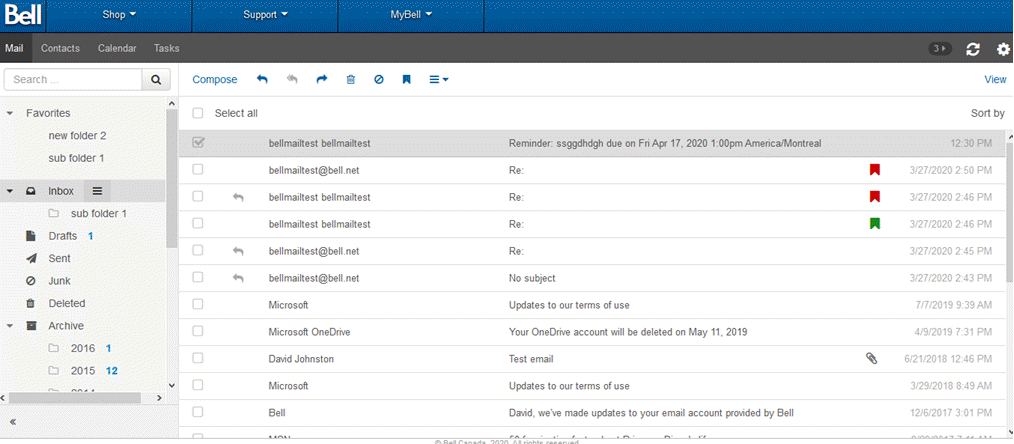 New version of Bell email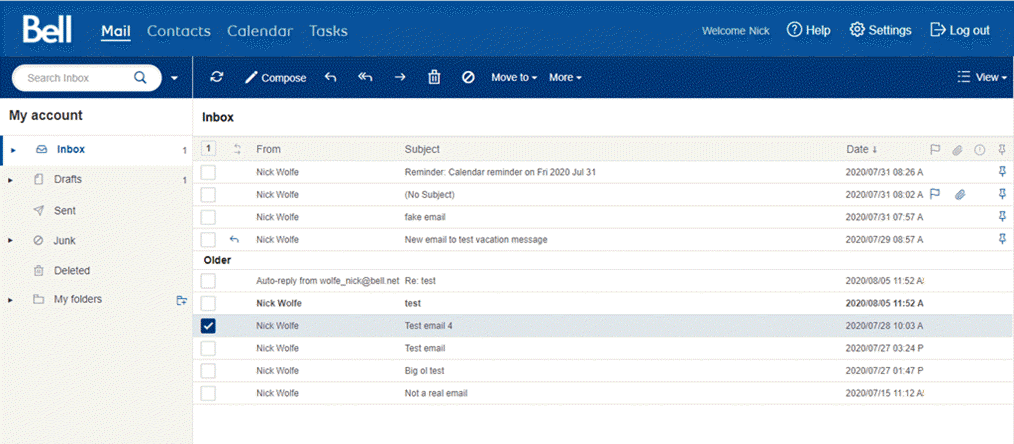 Changes you'll notice in the new Bell email
Composing emails
When you write a new email, it will appear in a pop-up window. Click the arrow in the top right if you want to move the message to a separate browser window.
Messages you're composing are saved in the Drafts folder, even if you exit Bell email before you click send.
While writing a message, you can now use CTRL-Z to undo a text change, and CTRL-Y to redo a text change.
Calendar
Similar to composing email, when you create a new event, it will appear in a pop-up window. Click the arrow in the top right if you want to move the event to a separate browser window.
Calendar event reminders are sent to you as emails and will appear in your inbox. The default reminder time is 15 minutes, which you can change when creating or editing an event.
Contacts
Email addresses you enter when you create emails will be saved to your Contacts list automatically. You can also enter contacts manually.
Imported email accounts
If you previously imported a second email account, you'll need to re-enter the account information after the update. Go to Settings>Mail>Import email account.