If the error message "All HD services are in use" appears on your screen when trying to watch and/or record HD content, it means you have reached the maximum amount of HD shows that you can simultaneously watch/record.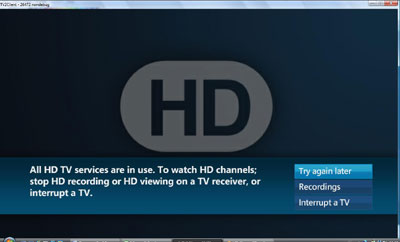 To resolve the problem, try the following:
Turn off any Fibe TV receivers that may be on but are not being watched.
Check your current recordings and stop an HD recording that is already in progress. You can use the search feature to see if the program being recorded is available at another time.