Getting started with Bell Fibe TV
Welcome to Bell Fibe TV
We hope you're enjoying your new Bell Fibe TV service. To help you get set up and make the most of your Bell experience, here's some useful information about your service.

Still not a Fibe TV customer? Find out what makes Fibe the best TV service.
Recommendations to get you going
Fibe TV basics
Become familiar with some of the basic features of your new Fibe TV service.
Fibe TV/Internet modem
Learn more about your Fibe TV/Internet modem.
Whole home PVR
With your new Whole home PVR, all of your recordings are available on all of your receivers. Learn more about this feature.
Finding your TV channels is easy
Use our online tool to easily find the channels you're looking for. You can search by channel number or network on your tablet, smartphone or computer.
Program your Fibe TV remote
Your Fibe TV remote control comes programmed to work with all of your Fibe TV equipment. Learn how to program it to control other devices including your TV.
Learn more
Step-by-step tutorials
Step-by-step tutorials give you everything you need to know to set up, personalize and troubleshoot your Bell Fibe TV service.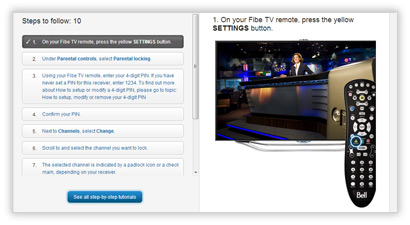 Apps on your TV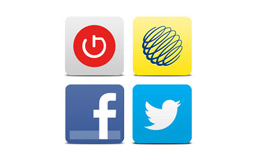 Access an ever-growing selection of apps, like Facebook and Twitter, right on your TV.


Whole Home PVR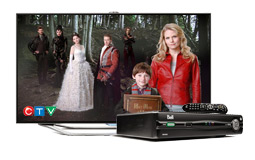 With the Whole Home PVR, you can access all of your recordings from any receiver in your home.


On Demand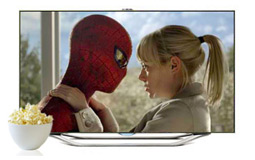 Enjoy the most recent blockbusters and all-time classics, or catch up on popular primetime shows from CTV and other networks any time you want.