It's easier than ever to manage your services and your account.
With MyBell, it's easy to make changes and check information online – without waiting on the phone, or waiting in line at the store.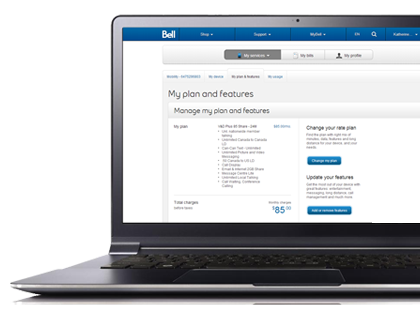 Instant access, 24/7
MyBell gives you access to your Bell services online. It's easy to check usage, view bills and make changes in just a few clicks. To keep your MyBell profile active, make sure to log in at least once every 12 months.

The most common tasks that can be performed in MyBell are listed below. Click on a link and you'll be taken directly to the selected task. If you're not already logged in, you'll be prompted to do so.
Last Updated:21/03/2014