Self serve for Bell services
Most popular in MyBell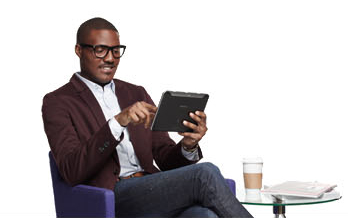 Get a detailed explanation of your Bell Mobility bill.
Easily understand your Bell Mobility bill with personalized bill explainer. Wherever you see partial charges and extra usage, we'll provide you with a detailed explanation. You will also be able to:
Pay your bill
View past bills
Locate key information relating to your account with a tour of your bill
Bell Self serve app
Manage your Bell Mobility service on your smartphone or tablet with the Bell Self serve app.
The app is free and, when you use it in Canada, you won't get charged for data usage.

Learn more or download the app now.

On BlackBerry devices, please visit mselfserve.ca using the mobile browser (already bookmarked on new devices).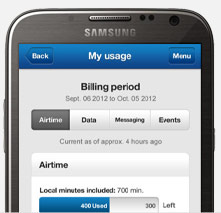 More things you can do
Account and billing profile
Choose which services you  want to manage in MyBell or update your personal information.
Mobile upgrade eligibility
Find out if you qualify for a new mobile phone or smartphone.

Check eligibility
Add new features to your Bell services
Enhance your current plans with features that better suit your lifestyle.

Add Internet features
Add Mobility features
Order pay-per-view
Use your MyBell login to get access to the latest movies and live events.

Order now
Tutorials
Use our online guides and step-by-step tutorials to learn how to manage and get the support you need for your Bell services.
Mobile device support and tutorials