What's in the box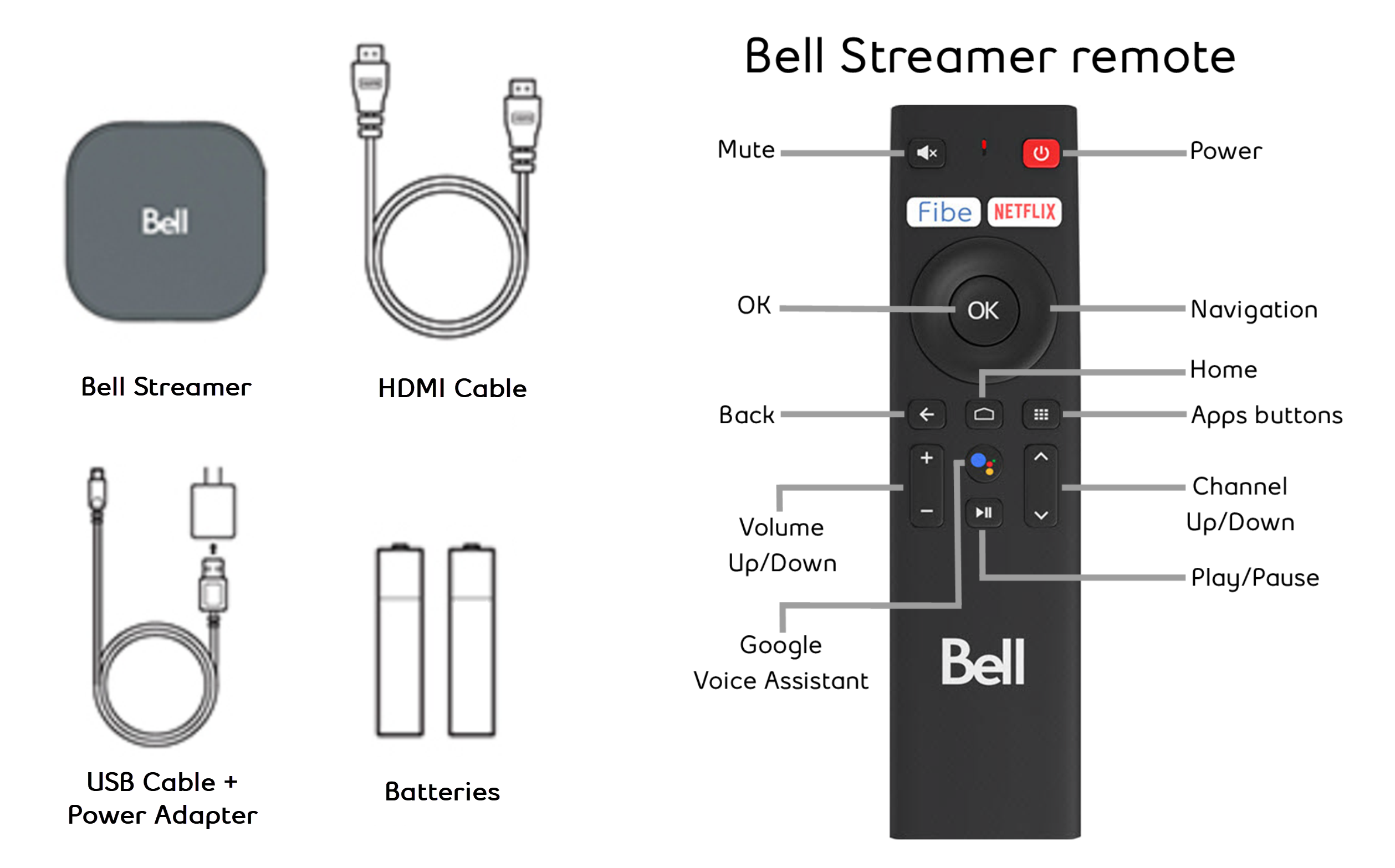 Setting up the Bell Streamer
Power on your TV.
Plug in the Bell Streamer to an electrical outlet using the USB cable and power adapter that are provided. Using your TV USB port may not provide sufficient power to the Streamer.
Make sure TV is set to the correct HDMI input.
Connect the Bell Streamer to your TV with the included HDMI cable.
Make sure your Wi-Fi router is on.
Follow on-screen setup instructions.
If you're not able to complete the setup after following these steps, please contact us.