If you're having problems with your service, you can check for outages and get updates on the current status of the Bell network in your area.
Note: in the event of a power failure, your Bell services may be affected. Please confirm that all your Bell equipment has power. Consult your local power utility provider about power outages. If your Bell services are still down once power is restored, use our Virtual repair tool to troubleshoot.
Enter your postal code or address.
This information is required.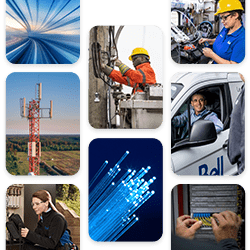 See how our networks work.
Discover how we build, test, monitor, maintain and innovate our networks to bring the best experiences to Canadians.

Check for an outage to your home.
With MyBell, get real-time updates and manage notifications for outages that may be affecting your Bell services.