Which Internet service do you have?
Bell Fibe™ Internet service connects to a phone jack with a phone cable. The phone cable connects to the DSL port underneath the modem.


Fibre-to-the-home Internet service (FTTH) connects with an Ethernet cable to a large Optical Network Terminal (ONT) installed in your home. The Ethernet cable connects to the WAN ETH port in the back of the modem.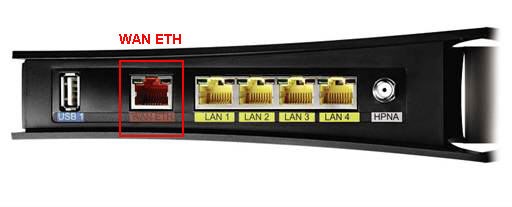 For best performance, use the cables supplied in your Bell Internet Installation Kit.