Battery type: Four AA batteries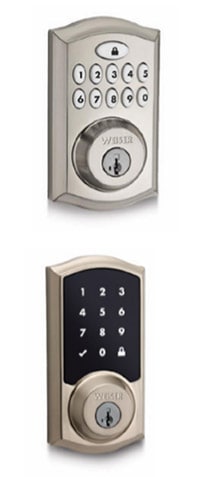 Remove the screws from the cover (typically one on each side and one on the bottom).
Remove the cover.
Pull the black plastic battery tray out from the top.
Observe the battery orientation.
Remove the old batteries and dispose of them.
Install the new batteries. The lock will beep; this is normal.
Re-insert the battery tray and attach the cover, aligning the lock knob with the pin inside the lock.
Secure with the screws.
Shop The Source for Bell Smart Home batteries.
Call technical support at 1 877 267-2001 to confirm the battery replacement was successful and the sensor is in proper working order.