Getting started with Bell Internet
Welcome to Bell Internet
We hope you are enjoying your new Bell Internet service. To help you get set up and make the most of your Bell experience, here's some useful information about your service.
MyBell
Manage all your Bell services online with MyBell. Review your bills, change rate plans and check usage, take a guided tour of your first bill and much more.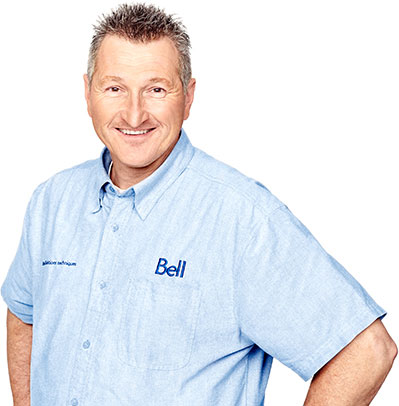 Your Bell Internet installation
As a Bell Internet customer, you get Internet that's perfect for laptops and a complete and customized installation. Bell Install is a hassle-free way to ensure your Bell Internet service is installed and operating correctly.
Sit back while your Bell technician:
Sets up a modem to provide an Internet connection for your wireless devices
Sets up and configures the modem to the main computer
Ensures you're getting the maximum speed from your Internet connection
Verifies the high speed connection from Bell's network to your home (inside wiring not included)
Installs or modifies Bell equipment to optimize Internet connection and speed
Ensures service quality
Checks to make sure you can connect and surf
Answers any questions you have about your Internet installation