Manage your Bell services
on the go.
The new and improved MyBell app lets you manage your Bell services, wherever you are. Check your usage and change your Mobility Fab contacts, right from your phone or mobile device. It's free and now even easier to use.

Learn what you can do
Make payments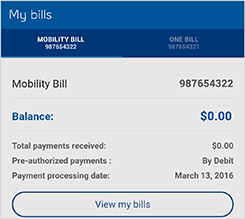 See your account balance and pay using a credit card, or register for pre-authorized payments.
Monitor your usage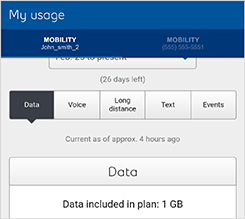 Conveniently track your mobile and Internet usage, so you can better manage your monthly balance.
Update your unlimited contacts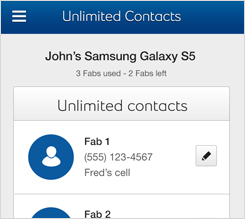 Change the contacts on your Fab 5 or Fab 10 list at no charge, once per billing period.
Manage your device
Get hardware and contract information for your device, plus check your upgrade eligibility.
Get support for your device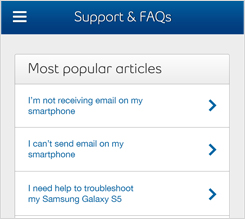 Find customized support for your phone or mobile device.