How to move your Bell services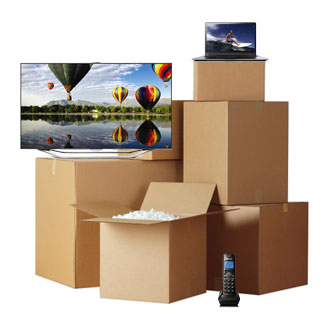 With Bell, it's easy to have all of your services moved and installed in your new home.
Before you contact us, have the following information handy:
Your current Bell home phone number, your TV or One Bill account number, or your Internet user ID.
Your new street address, including postal code (No rural routes [RR] or post office [PO] boxes)
Moving date
An alternate phone number where we can reach you during the move (e.g. mobile phone)
Whether by chat or by phone, a specialist will walk you through the moving process and will schedule a technician visit for the day of your move.
Arrange your move now
What do I need to do on moving day?
Pack up and bring all of your receivers, remote controls, wires, modem, filters and phones. If you are a Satellite TV client, leave the dish behind, Bell will provide a new dish if one isn't currently installed at your new address.
Unpack your equipment. Place your televisions, receivers, remote controls and wires in the rooms where you want them connected. Unpack your modem and ensure your computer is connected and ready to use. Plug your phones into the phone jacks throughout your home.
Be home. The account holder should be on-site for the duration of the installation. If you can't be home at that time, please ensure a representative, 18 years of age or older, will be on-site to authorize the installation and sign the agreement on your behalf.

NOTE TO BELL MOBILITY CLIENTS: In most cases, you only need to change your billing address. If you're moving to another province or to a region in a different area code, you also have the option to change your mobile phone number
My articles Info
"Recently viewed articles" automatically lists pages you view. Click "Save to my articles" on an article page to store it under "Saved articles."
Recently viewed articles
Saved articles