2.

Once you see the connection instructions appear on the TV, go to the Wireless Receiver Transmitter and confirm that it is powered on and connected to the Fibe modem via an Ethernet cable.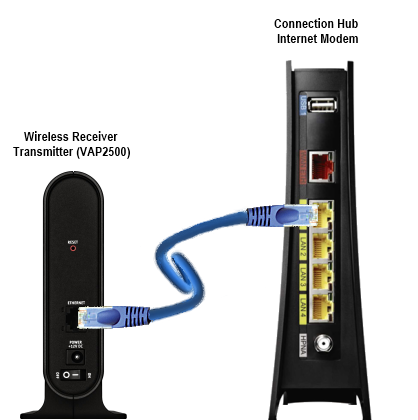 If your Wireless Receiver isn't paired with your Wireless Receiver Transmitter, your TV will display a red "X" or the Fibe TV screen will appear for longer than 15 minutes and the Wi-Fi LED will be red. To watch Fibe TV you need to pair your equipment by following the steps on the left.
If the problem persists, please contact us for help.
Last Updated:25/09/2013