2.

Scroll to the required Pay-per-view channel.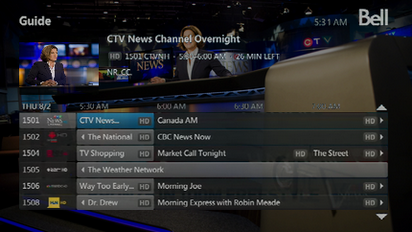 Pay-per-view brings you the latest live sporting and entertainment events. These scheduled events run at specific times, so check the Fibe TV guide frequently. Pay-per-view channels are identified as Vu! channels, and the letters "PPV" appear in the program titles.
Note: if you've created a customized guide, some Pay-per-view channels may be hidden.
Last Updated:25/09/2013